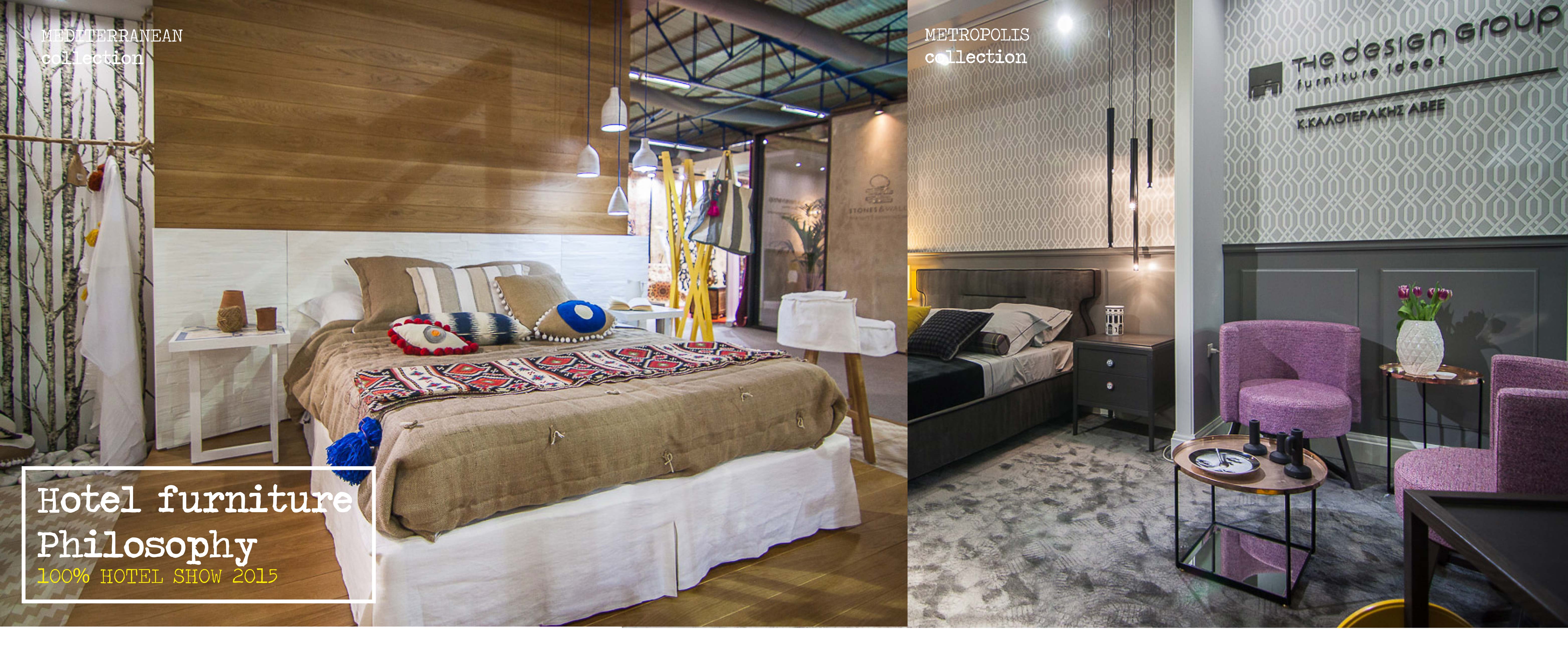 Our participation in the 100% HOTEL SHOW FAIR, 2015!
Hotel Furniture Philosophy by KALOTERAKIS SA
Our company participated with great success to the hotel equipment exhibition 100% HOTEL SHOW 2015 with the presentation of two diverse hotel rooms. We presented "metropolis" room in a city hotel atmosphere , with colors and textures which reflect cosmopolitan environment and sophisticated elegance. At the same time we presented "mediterranean" room with reference to Greek tradition and simplicity of an island by using elements, materials and colors which characterize the Greek hospitality, the treating, the welcoming of the traveller, the visitor and the citizen of the world.
Thank you all for coming! We are honored by your presence!